Solar Ambassadors Impact

Being a RE-volv Solar Ambassador gives me a sense of leadership that is important when advancing my career. I have learned accountability, the push to complete a project from start to finish and a better grasp on handling any challenges thrown my way.
Danielle Kvadas, Coastal Carolina University Solar Ambassador 2018 - 2021
There is a place for everyone in RE-volv. You can learn about anything from finance to communication to videography. If you join, there is no way you will not develop a skill which will carry over into your career in some way, shape, or form.
Sabato (Sam) Dasco, University of Dayton Solar Ambassador 2018 - 2021
I became a RE-volv Solar Ambassador because I think solar energy is contagious and I want to help bring that to my community at college. I have become much more aware about clean energy and feel that I can be an advocate at the state level for legislation.
Kiara Nia Smith, Dickinson College Solar Ambassador 2020 - 2021
Solar Ambassador Alumni Stories
2021-2022 Solar Ambassador Team Highlights
University of Dayton
The Solar Ambassador Team at the University of Dayton helped bring solar to Oak Tree Corner in Fall 2021 and celebrated with a Solar Ribbon Cutting.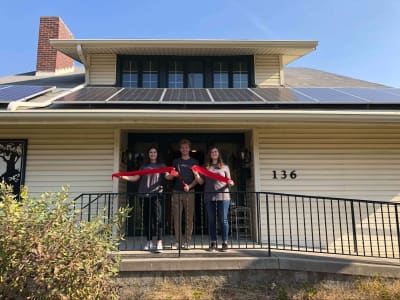 UC San Diego
The Solar Ambassadors at the UCSD joined thousands of solar employees in a rally to help save solar in California from proposed net metering changes.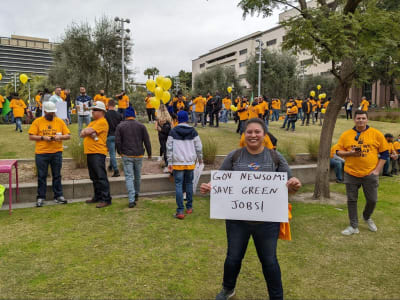 Gonzaga University
The Solar Ambassador Team at Gonzaga brought solar to Transitions, a nonprofit that works to end homelessness and poverty for women and children.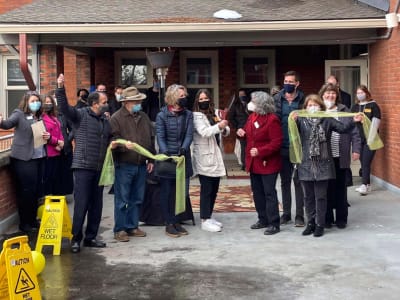 Solar Ambassador University Teams
Are you an employer looking for great talent?
Looking to hire one of our experienced Solar Ambassador Alumni? Head over to our Employer Center to learn more.
RE-volv's Solar Ambassador Fellowship
The Solar Ambassador Fellowship is a year-long fellowship for college students who want to prepare for solar careers while helping a community-serving organization near their campus go solar! RE-volv trains ambassadors in solar policy, community engagement, and project management. In turn, the Solar Ambassadors educate their campus communities about solar energy, develop a deep understanding of the energy sector, produce a tangible reduction in carbon emissions, and build a national network of environmental stewards.
Interested in applying? Sign up to become a volunteer Solar Ambassador Fellow today or reach out at info@re-volv.org to set up an intro call.
Learn more about being a Community Champion