10 Years of Impact
2011-2021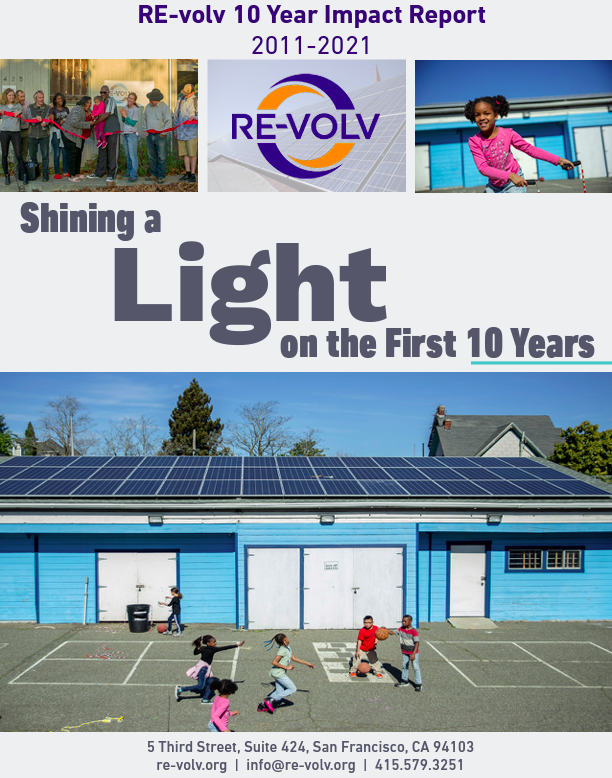 Founded in 2011, RE-volv is a 501(c)(3) nonprofit that helps fellow nonprofits across the country go solar. Over the last decade, we have brought solar to 50+ community-serving nonprofits in 14 states, equaling 3.4+ Megawatts of solar!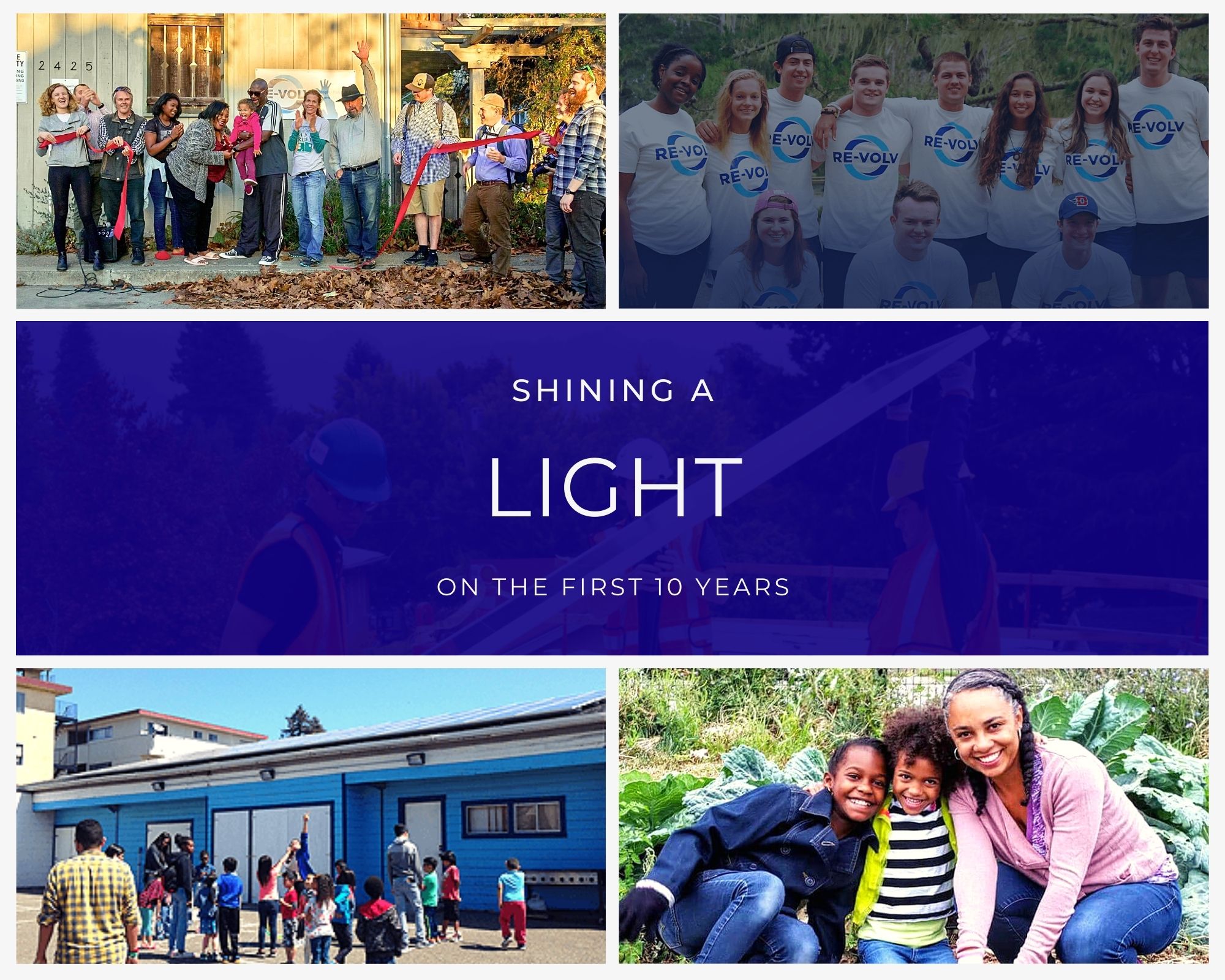 10 Years of Impact in Review
On Feb. 4, 2011, Andreas Karelas submitted the Articles of Incorporation for RE-volv to become a nonprofit. Our mission: empower people and communities to invest collectively in renewable energy.
Financed our first solar project for Shawl Anderson Dance Center in Berkeley, CA, a 10 kW system.
Launched our Solar Ambassador program, which has now trained over 375 Solar Ambassadors across the country. Received funding from the USA Department of Energy.
Installed our first project outside of CA for Riverwest Food Coop in Milwaukee, WI with the help of the University of WI, Milwaukee Solar Ambassadors.
As an inaugural member of the National Community Solar Project, Andreas spoke at the White House for the launch of the program.
Expanded to South Carolina! RE-volv and the Coastal Carolina University Solar Ambassadors brought solar to Veterans of Foreign Wars (VFW) Post 10804, the first VFW in the state to go solar!
Trisolaris LLC supports RE-volv's mission with $10M in funding allowing us to scale and deploy bigger projects.
Reaches milestone of installing 2.5 Megawatts of solar for community serving nonprofits across the country.
RE-volv launches its Recoverable Grant Investment opportunity and received its first investment in March 2021.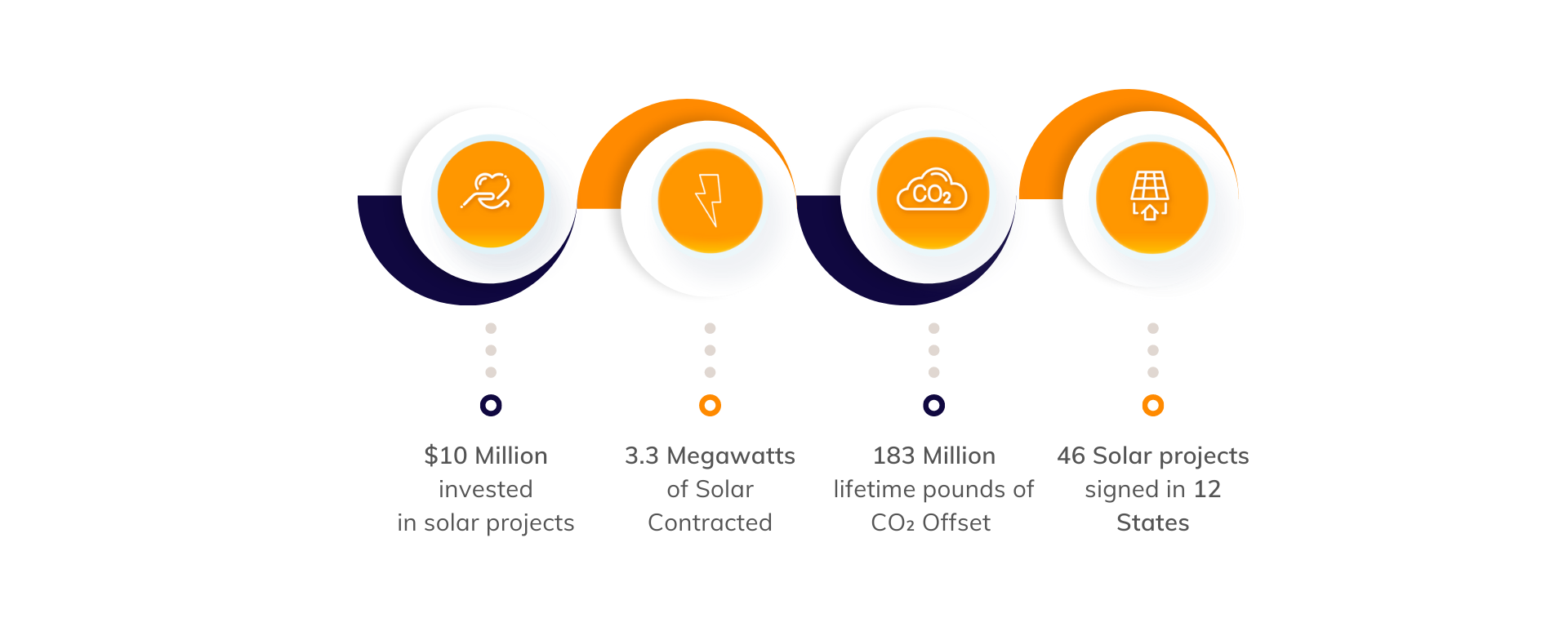 RE-volv projects by impact area
How to Get Involved
Take action with RE-volv
Get involved by volunteering, subscribing to our newsletter, and staying engaged in our work
Learn more
Make a Donation
Help us bring solar to more nonprofits across the country by making a donation to RE-volv.
Make a donation
Thanks to our sponsors over the last 10 years