Get more great content
Sign up today for our free newsletter.
Close
Looking for a Solar Job?
Here's What You Need
It's a great time to be working in the solar industry. According to the National Solar Jobs Census, American solar jobs have grown six times faster than jobs in other sectors over the past five years, with over 100,000 new workers hired. And, with another 17,000 solar jobs expected to be added in 2019, it doesn't look like this momentum is slowing down!
The term "solar jobs" encompasses a wide range of career paths. And, while some positions require specialized expertise, you might be surprised to learn that the majority of solar jobs don't - and many don't even require a college degree or previous experience! So, if you want to start a career in this exciting, fast-growing, world-saving industry, it may be easier than you think.
1. Education
Make no mistake, solar is a high tech industry. It has taken decades of work by lots of highly-educated scientists and engineers to design today's solar panels, which are capable of producing the cheapest electricity on the planet with zero pollution. It's also taken a lot of high-level expertise in business, finance, and the law to make this industry so successful, with nearly 2 million solar installations to date in the U.S. alone.
All that said, the majority of jobs in the solar industry have relatively low educational requirements. According to the Solar Foundation, just 21% of new solar hires in 2018 required a bachelor's degree, along with 14% requiring at least a vocational or technical degree and 9.2% requiring at least an associate's degree.
Educational requirements vary significantly within the industry, however. Solar installer and project development companies, the largest solar employers, require bachelor's degrees for just 15% of hires, and solar manufacturing jobs require bachelor's degrees for just 14% of jobs. By contrast, wholesale trade and distribution companies require bachelor's degrees for two thirds of hires, and other specialized service providers may require them for over 85% of positions.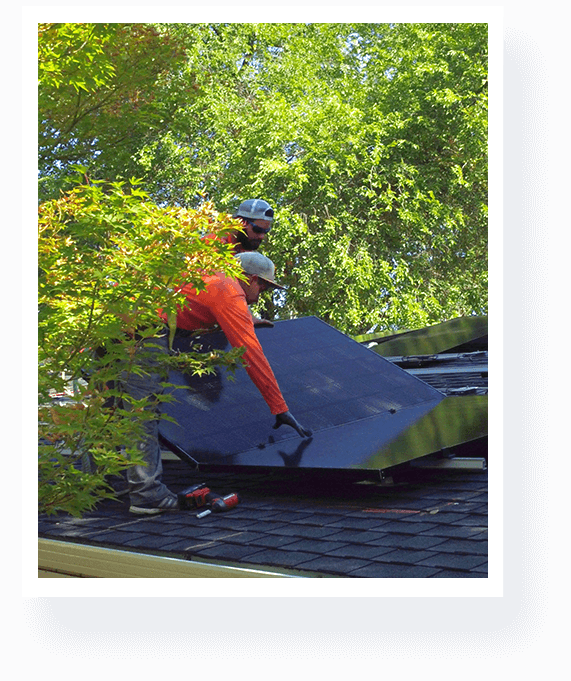 2. Experience Required?
While most solar jobs don't require a high level of education, the majority of solar companies do require relevant prior work experience for new employees. Overall, respondents to the National Solar Jobs Census said that they required prior experience for 60% of new hires in 2018, up from 55% the previous year.
Once again, this requirement varies significantly across the different types of solar companies. Wholesale companies required prior experience for nearly 80% of hires, while manufacturing companies required experience for only 43% of hires. Solar installation and project development companies required experience for 61% of hires, but many entry-level roles for solar installers in particular offer opportunities for on-the-job training.
It's important to note that experience from other industries can help you get solar jobs. Sales and customer service reps rely on the same people skills in the solar industry as in any other consumer-facing industry - and, in fact, solar companies ranked these sales positions as the hardest to fill in 2018, so they're very much in demand! Similarly, solar companies always need talented administrative professionals with experience from any industry.
3. Resources to Help Your Solar Job Search
Once you're ready to begin your solar job search, there are lots of great resources out there to help you learn more about the industry and find the right opportunity to launch your solar career.
4. Learn About The Industry
While most of the jobs discussed in this post don't require you to be knowledgeable about solar beforehand, it doesn't hurt to get to know the industry before you start your job search.
Solar Energy Industries Association (SEIA), the primary trade group for the industry, is a great place to start. Between its website and social media feeds, SEIA can give you an education on solar's past, present, and future.
5. Job Boards
When it comes to looking for job openings, you can check the usual places like LinkedIn, Idealist, and Craigslist - just search "solar" and see what comes up! There are also solar-specific job boards used by many companies in the industry, including:
6. Company Pages
Another good tactic to use when looking for solar jobs is simply looking up the websites of the big solar companies and navigating to their "Careers" page to see if (and where) they're hiring.
7. Supporting Solar Jobs in Your Community
Even if you're not looking to transition into a solar career right now, you can still help support solar jobs in your community by going solar yourself. Or, even better, you can help build the solar economy while simultaneously helping deserving non-profits save money and do more great work by helping them go solar. Visit our Solar Ambassador webpage to learn more and help a local nonprofit in your community go solar.
Donate
About RE-volv
We believe that everyone should have the ability to support and spread clean energy. So we created a new way for people to take action. It's a pretty simple idea. Through an innovative solar financing model, these nonprofits immediately save on their electricity costs. As these organizations pay us back, we reinvest the money into more solar projects in communities across the country. This creates a revolving fund for solar energy that continually perpetuates itself building more and more solar. It's a pay-it-forward model for solar energy. We call it the Solar Seed Fund. Spread clean energy and make a tax-deductible donation to the Solar Seed Fund.
RE-volv is 501c3 nonprofit.
Let's do this