Get more great content
Sign up today for our free newsletter.
Close
4 Steps to bring solar
to your community
Climate change is a generational challenge for the entire planet, but transitioning our energy system away from fossil fuels can start today right in your hometown. By bringing your community together around climate solutions like solar power, you can help catalyze this global transition while delivering positive impacts where you live.
Helping a local nonprofit to go solar is one of the most effective ways you can participate in this movement. And the good news is, you don't have to be a solar energy expert to lead a community solar project. All you need is some determination, the right partners - and these 5 steps.
1. Put a team together
Community solar projects work best as a team effort. After all, community is all about teamwork - and there's a lot of work to do.
Use your personal networks, community message boards, or social media to assemble at least 3 trustworthy teammates that share your passion for solar. One person should be designated as Project Lead, another to handle press and social media, and another to focus on event planning. There will be plenty of work associated with each of these areas as your project progresses, so definitely keep adding team members as needed - the more the merrier!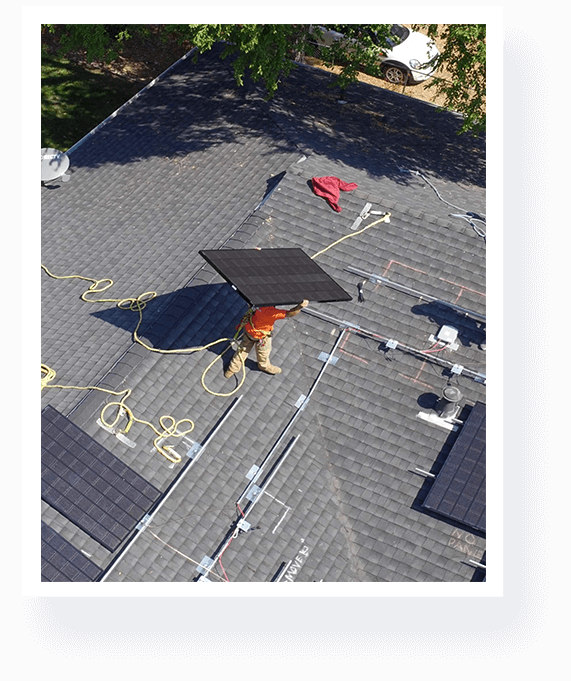 2. Find a nonprofit to solarize
This is the most important step: you need to identify a nonprofit organization that serves an important role in your community, owns their building, and wants to reduce their electricity costs. It could be a homeless shelter, a nonprofit school, a house of worship, a community center, a food kitchen, an arts center, a health clinic - you name it!
You might have a nonprofit in mind already, or you might have to do some research and outreach in your community. Either way, Re-volv is an organization specializing in community solar projects that can help you determine if a given nonprofit is a good fit for a solar project.
3. Document the installation
Project implementation will be taken care of by professionals, but you and your team will be responsible for capturing the solar magic as it happens. The design and installation process for a solar project can take a few months, but it's hugely satisfying to see, and worth documenting every step of the way.
Posting videos, photos, and writing blogs about the progress of your solar project will be greatly appreciated by your project supporters - after all, they helped to make it happen! It will also help other nonprofits learn how they can benefit from solar too, so your good work can reverberate beyond your community.
4. Celebrate!
Once the installation is complete, it's time to celebrate! Work with your team and your newly-solarized nonprofit partner to hold a public ribbon-cutting event to unveil the solar project to your community.
Try to line up a "headliner" to say a few words to introduce the project. It could be the mayor, the president of the nonprofit, a local celebrity - anyone who can help draw attention to the solar energy future you're helping to build. And be sure to invite the press, community leaders, local solar installers, and any other relevant groups.
Finally, it's time to high five your entire team - not only have you made an important positive impact on your community, you're helping to inspire more solar love around the world!
Donate
About RE-volv
We believe that everyone should have the ability to support and spread clean energy. So we created a new way for people to take action. It's a pretty simple idea. Through an innovative solar financing model, these nonprofits immediately save on their electricity costs. As these organizations pay us back, we reinvest the money into more solar projects in communities across the country. This creates a revolving fund for solar energy that continually perpetuates itself building more and more solar. It's a pay-it-forward model for solar energy. We call it the Solar Seed Fund. Spread clean energy and make a tax-deductible donation to the Solar Seed Fund.
RE-volv is 501c3 nonprofit.
Let's do this